Lucas, JEMARO Erasmus Mundus Joint Master Degree, Class of 2023
Published on November 14, 2023
–
Updated on November 14, 2023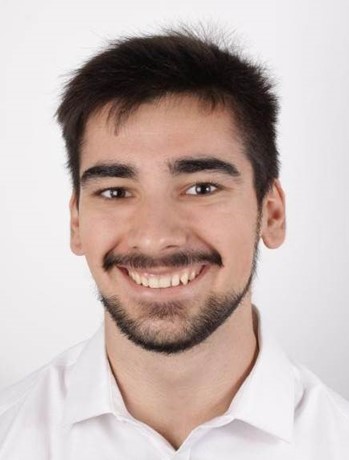 What's your name and where do you come from?
My name is Lucas Gigondan, I'm originally from France. I come from a city in the south of France called Nîmes.
Before JEMARO, what and where did you study?
I studied mechatronics on a tri-national bachelor's degree between Germany, Switzerland and France. (I did 1 year in each country).
What options were you considering after your Bachelor's? Why did you choose JEMARO?
Since I started my bachelor's, I knew I wanted to do a master to follow it. I wanted a master that was opened towards Asia. I tried to do a semester abroad in Malaysia during my bachelor, but it got cancelled because of Covid. So, I searched for a master's in engineering that would allow me to study as much as possible in Asia. I chose JEMARO because of two things: 1. It gives a double degree: one is European and a Japanese one. I was (and still am) not sure where I want to work in the future so both degrees can be useful depending on where I work. and 2. Robotics in Japan. Robotics is the continuation of my bachelor's and Japan is one of the world-leading countries in that field. Researching in a Japanese lab on a robotics related subject is also a big plus for me.
What is the course you've enjoyed the most so far, and why?
The course I liked the most was Mobile robots by Professor Garcia. This class was very interesting because we started by learning the theory and then got the chance to apply it to an experiment. It was well explained, and we all understood the main concepts behind mobile robots. I was shocked at how good results we can get with a "bad mechanical" robot if we have the proper software.
Other than that, I really liked the JEMARO days. It is not really a course but still it shows the spirit of this master in my opinion. It was a one-week robotics competition in which we had to program robots in teams to make them perform certain tasks. On the one hand, it was a cool week where we discovered many people, but we also learned a lot about programming and robots in general.
What is your research topic?
My research topic will be related to HG-PBF (High Gravity Powder Bed Fusion). It is a metal / ceramic 3D printer that prints in High gravity to achieve better mechanical properties. I am really excited to research in this subject as 3D printing is a big hobby of mine.
Why did you choose UNIGE?
I chose UNIGE because some of the classes were electives, so it allowed me to focus on the side of robotics that interests me the most. Robotics can be very wide so being able to select some classes to focus deeply on certain subjects was very interesting. Italian weather and food also played a role…
Any cultural shocks since arriving in your home institution?
In the M1 not really, as I come from the south of France, the north of Italy is not so far away. However, Japan is another world, many things work differently, and we needed a bit of time to adapt. My personal shock was having to buy insurance for my bike in Japan (and registering it with the police). Japanese are very nice to foreign people even if they don't often speak English and they always help during administrative processes.
What do you find the most challenging in JEMARO?
The most challenging in JEMARO is adapting to different cultures while studying. The Italian and Japanese way of teaching are very different both in good and bad ways. Adapting to those methods while learning can be challenging.
What do you want to do after JEMARO?
After JEMARO I will probably work, where I don't know yet. I want to start working to apply in real life the theoretical principles I learned during this master.
A final word?
JEMARO is great to create a good working environment with people from many different countries. I discovered many cultures and ways of thinking during this master.

Published on November 14, 2023
Updated on November 14, 2023